Selling Tips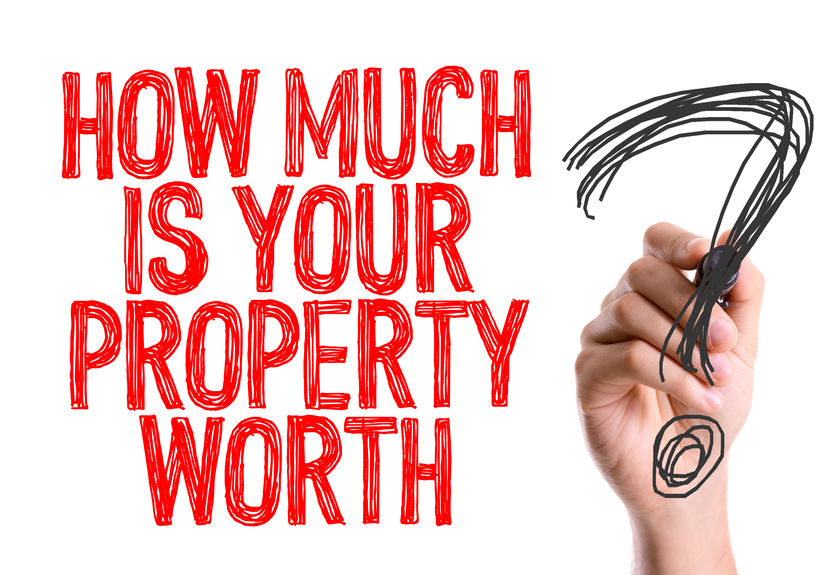 Wondering what your home is worth? Whether you're thinking of selling your property, or are just trying to evaluate your financial situation, you'll find valuable information you need on Zealty that will help you assess the value of your property.
No longer do you have to rely solely on BC Assessment values, or guess at what properties in your neighbourhood have sold for. With Zealty, you can see what properties are actually selling for, how long each took to sell, and the sold history for each property. Sold information is updated on a daily basis to reflect new sales reported each day to the real estate board.
Knowing what homes are actually selling for will help you price your property accurately.
When prices are rising you could even price your home a little higher and hope the market will soon rise to meet your price.
In a declining real estate market, you do not want to make the mistake of chasing the market down, so accurate pricing is important. The longer it takes to sell, the less money you will make. Of course, you also do not want to price your home too low. That is why knowing sold prices and the data we provide will be so important to you.
Information available on sold properties includes:
Selling Price
MLS® Sales History
Date Property Sold
Days on Market
Price per Square Foot
Property Details
Property Photographs
Our cooperating REALTORS® are experienced professionals who will help you interpret the market, navigate all of the paperwork and documentation to help you receive the best possible return on your investment. When you're ready to sell, we can recommend a qualified REALTOR® who can help!
Start your research by registering for a free Zealty account.
Note: Sold and expired information is currently provided only for properties in the regions served by the Real Estate Board of Greater Vancouver, Fraser Valley Real Estate Board, and Chilliwack & District Real Estate Board.
Selling Tips — Timeline
Planning a move from your current home.

Before you list your home for sale, interview moving companies to find out what it will cost to move your household items to a new home. More importantly, determine how far in advance you need to schedule your move. Your mover's availability will likely dictate the date on which you close the sale of your current home. To minimize moving and temporary accommodation expenses, you will usually want to specify a possession date for your new home which immediately follows the date you move out of your current home.
If you are buying a new home and need the net cash proceeds from the sale of your current home to fund the purchase, be sure to tell your agent. In this situation, the agent will ensure that the closing date for the sale of your current home is before the closing date for the purchase of your new home.
This is also a good time to estimate how much cash you will actually receive when your home sells. You will incur several obligations that must be satisfied upon closing: the mortgage payout, real estate sales commission, notary/legal fees, and possibly a portion of the property taxes.
If you are a non-resident of Canada, between 25% and 50% of the sale price of your home will be held back by the purchaser and remitted to the Canada Revenue Agency. (You can avoid the holdback if you can provide a CRA Clearance Certificate prior to closing. This might be difficult because of long processing times.) The CRA will retain the funds until you file a Canadian tax return by the end of the next tax year and satisfy your Canadian tax obligation. This obligation may be reduced by the amount of any capital gains taxes you pay on the transaction in your home country if that country has a tax treaty with Canada (as the United States does). We recommend you consult with a tax accountant before you put your home on the market in order to learn the full tax ramifications of a sale and how to get holdback funds released to you quickly.

Selecting an asking price.

Your agent can help you select an asking or listing price for your home based on the actual sales prices of comparable homes sold in the recent past. Zealty has access to extensive sales data for all real estate transactions in the Vancouver area which have gone through the Multiple Listing Service, making it easier to determine an appropriate price.

The asking price you select for your home will often depend on how fast you need to sell. If you're looking for a quick sale — perhaps because you're a government worker being relocated to Victoria in a month — you may want to choose a lower asking price to stimulate immediate offers. If you are not in a rush, you can set a higher asking price since more buyers, particularly those from off the Coast, will have the time to consider your property.

If your property is unique, it may be harder to choose an asking price because there are no other properties similar to it. In some circumstances it may be helpful to hire a professional appraiser to assist.

Preparing your home for viewing.

As soon we begin marketing your home, potential buyers will start appearing and they will want to view your home in person. Be ready to impress them:

Clean your home and keep it tidy
Remove clutter from rooms — the rooms will look bigger
Repair obvious defects
Paint rooms which need attention
Cut your lawn
Remove yard debris
Turn on all the lights, open all interior doors, and cage pets when your home is being shown
Leave your home while agents are showing it to their clients

Accepting an offer and closing the deal.

When you receive an offer to purchase your home, consider it carefully before responding. The purchase price is obviously important, but don't overlook the impact of other terms, including any subject to clauses:

What is the size of the deposit? Although a deposit is not required to enter into a binding agreement of purchase and sale, requiring a deposit of 5% or so helps weed out buyers who are not serious. The deposit is typically made once all "subject to" clauses have been removed to make your deal unconditional; the money is held in trust by the real estate brokerage acting for the buyer.
Is the offer subject to the sale of the prospective buyer's existing home? If so, ensure that the buyer cannot tie up your property for a lengthy period. If another offer arrives while you're waiting for subject to clauses to be removed on the first offer, you want the right to cancel the agreement on short notice so you can accept a better second offer.
Is the offer subject to financing? This is quite a common subject, however you should try to determine if the buyer has been pre-qualified by a mortgage lender. If not, the offer is more likely to collapse.
Is the offer subject to a satisfactory inspection? Again, this is quite a common subject. It's best to try to pin down the meaning of satisfactory, perhaps by specifying a dollar amount of repairs below which the inspection is considered to be satisfactory.
Is the list of household items to be included in the sale acceptable? Most buyers will want appliances included in the sale, but this is negotiable. You should also spell out who will keep any item where it is ambiguous whether the item is a fixture that is included as part of a real property sale by default or a personal item that you are entitled to keep — a portable garden shed resting in the back yard, for example.
What are the closing and possession dates? Check these dates carefully to ensure you have adequate time to move. If you're buying another home with the proceeds of sale, also ensure that the closing date is at least one day before the closing date of the purchase of your new home.

If you don't like an offer, you can always say No. You don't have to make a counter offer.
If you do make a counter offer, don't give the buyer more than a day to accept. You want a quick decision.
Once you have an accepted offer, there's usually more to do before a firm agreement of purchase and sale is in place. In particular, the purchaser must remove all subject to clauses by the dates specified in the agreement. Until this happens, we recommend you continue to show your home and try to get a second offer, called a backup offer, which you can pursue in the event the first deal falls apart. Having a backup offer in your pocket deters the person making the primary offer from trying to back out of the deal or negotiating a lower price.
When all subject to clauses have been removed, you have a firm and binding agreement. This is the time to ask your notary public or lawyer to prepare the paperwork needed to discharge mortgages and convey title to the buyer. Also contact your movers to confirm that they will move you out before the buyer gets possession.